Amsterdam is famous for their incredible cheese, french fries, and pancakes, so obviously this was one of my favorite places to eat.
Walk through the outdoor markets and enjoy all the food there is to offer. The grilled cheese, fries, and hummus bar were my favorites. Of course you have to get a stroopwafel, too!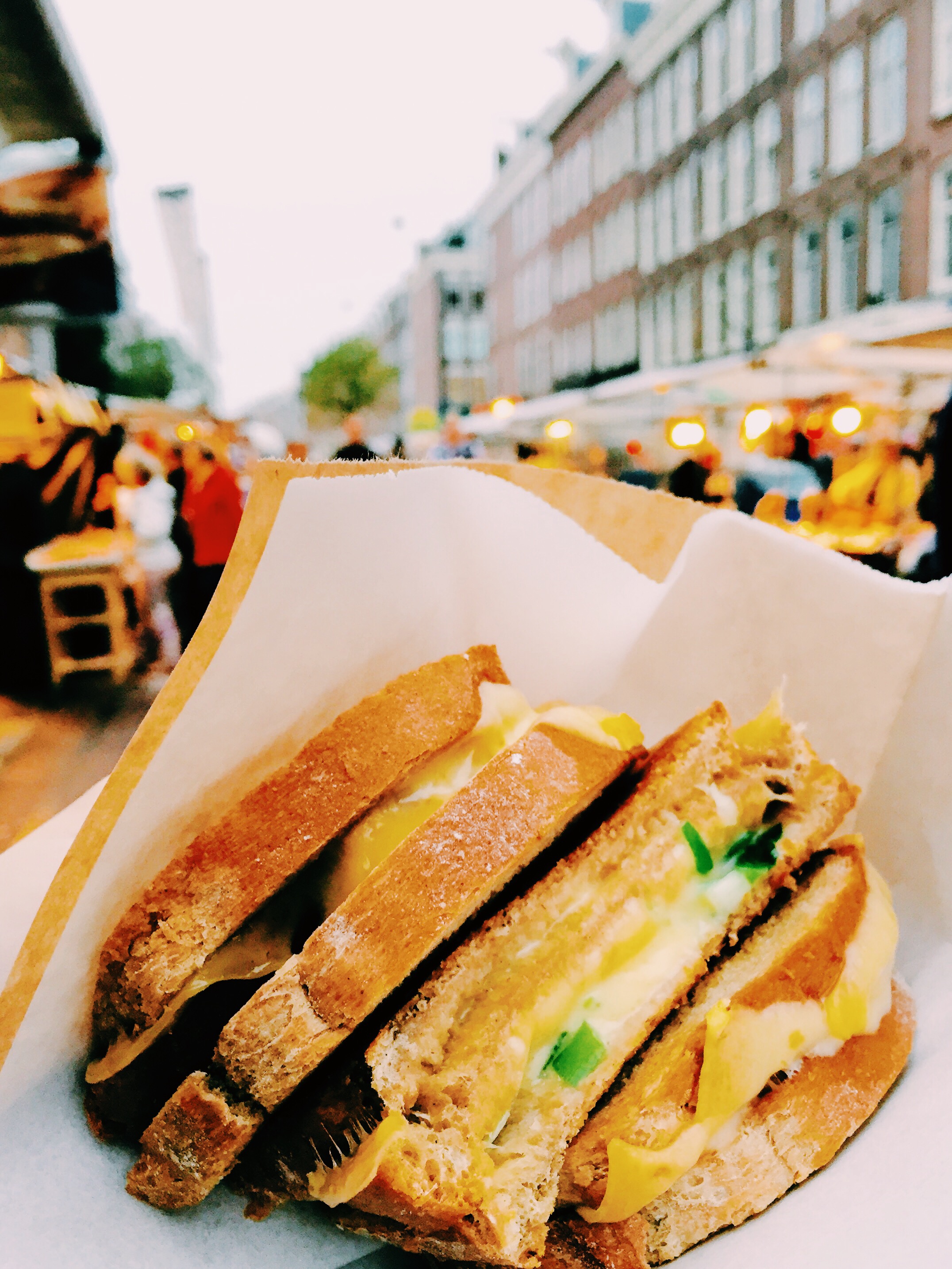 Rough's Deli – Get the brie, walnut, arugula, and drizzled honey on a baguette and the pumpkin soup. Very healthy restaurant with great ingredients and a super friendly staff.
Café Kale – Ended up going back here on our last night because we loved it so much! Definitely get their baked feta as an appetizer. Their potato soup was incredible, as was their grilled veggie and goat cheese Panini. Everything we had here was delicious and the staff was beyond friendly.
The Pancake Bakery – Bacon, cheese, and apple was delicious as was the banana and nutella. Located right down the street from the Anne Frank House.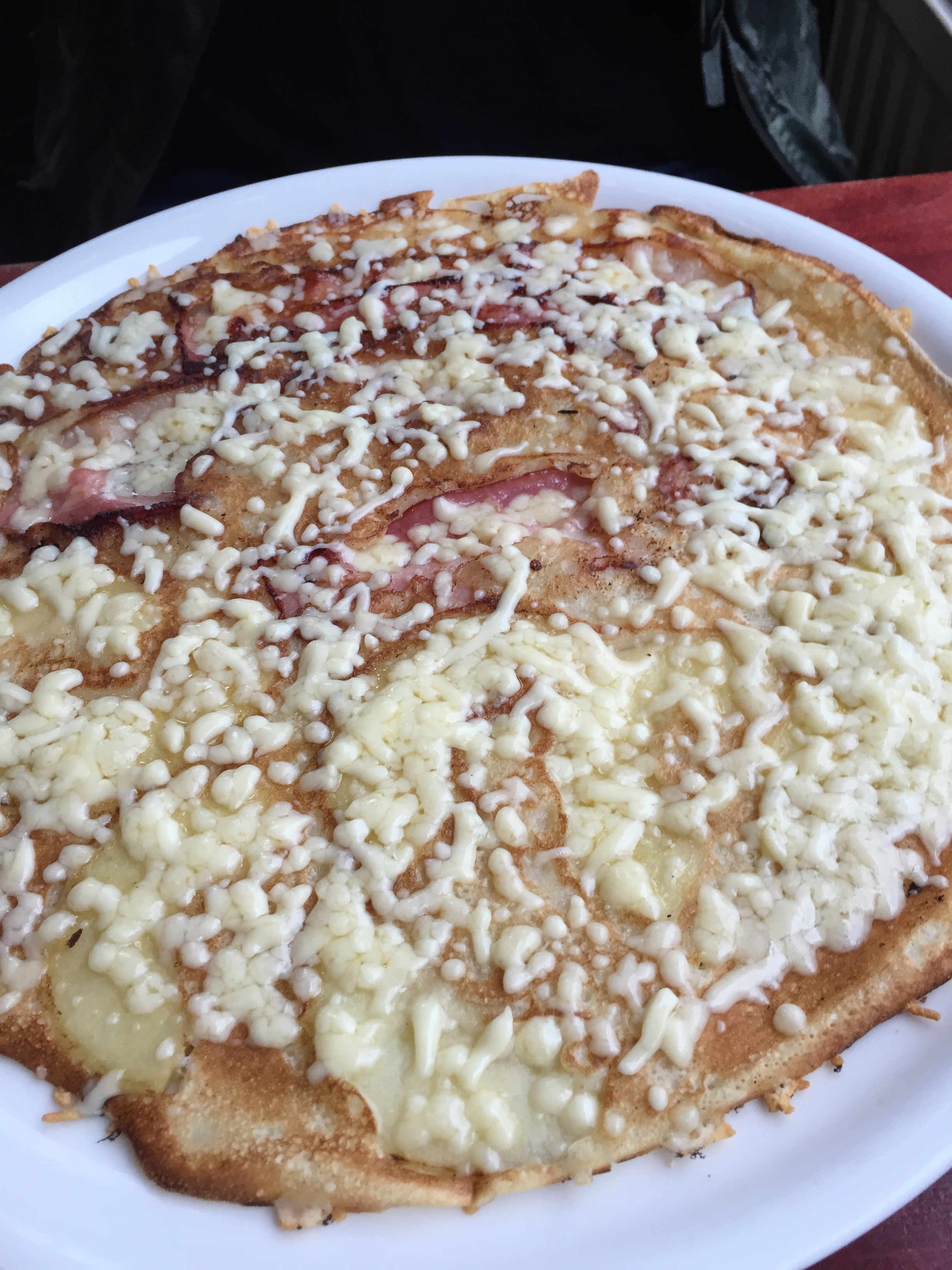 Wok to Walk – The chipotle of Asian noodles and rice. They had a Wok to Walk in Barcelona when I lived there and I went all the time, so obviously I had to go to the one in Amsterdam. It definitely did not disappoint. Egg noodles, veggies, and teriyaki sauce….so good!
Café Bloemers – Their bruschetta appetizer was literally devoured, as was their pizza. If you get the fondue (which I highly suggest), I hope you're hungry or sharing with at least one other person! I got the fondue for just myself and the amount of food they give you is insane. No complaints on the amount of food, but just a heads up! Side note….the French fries in the fondue is life changing.
Ice Bakery – Hands down the best dessert in all of Amsterdam. Get a waffle with nutella, ice cream, and whipped cream. We got stroopwaffle and chocolate ice cream and I highly suggest those flavors on it. Absolutely amazing. I will probably never get over how good this dessert was.
Chipsy King – French fries with different kinds of sauces. If you need more information to be convinced to go here then there's something wrong with you….
Carousel Pancakes – Honestly, just as amazing as The Pancake Bakery, plus the restaurant is literally an old carousel so it's adorable. The chocolate, banana, and whipped cream was literally amazing here. Located right next to the Heineken Experience.
Another popular item in Amsterdam that I loved was their fresh mint tea. It's basically just hot water with a large amount of fresh mint leaves, but it tastes so fresh and cleansing. You can find this on pretty much every menu.