Phuket is one of Thailand's many gorgeous islands and it's become a very popular tourist spot because of how much this beautiful island has to offer. Heard of Koh Phi Phi Island? Well, Phuket is where a lot of people stay if they visit the Koh Phi Phi Islands because it can be reached by boat.
The Famous Pad Thai Shop – I've heard that some people have a difficult time finding it, but it was right next to our hotel in Karon. Definitely the best pad Thai we ever had. We went back again on our last day in Phuket. Go there with plenty of time though, because both times we waited quite a while to get our food. All of the locals were in and out before we even got our food, which was frustrating, but the pad Thai was worth it.
Snorkeling – We did a snorkeling tour that was amazing! We were picked up at 7am and dropped back around 6:00pm. There were about 15 people on our speedboat and I DEFINITELY don't recommend doing a tour that has more people on it. They took us to the islands Koh Phi Phi, Maya Beach, Monkey Beach, and one other beach I can't remember the name of. We had lunch overlooking the beach at Koh Phi Phi and it was beautiful! We were told the snorkeling wouldn't be that great because we were going in the low season, but we were pretty impressed and had an awesome time! They give you the option to buy fins for 200 baht before you get on your boat and I highly recommend getting them. They try to scare you into buying them by saying there are tons of sea urchins and such, but there actually really were and we were glad we had the fins.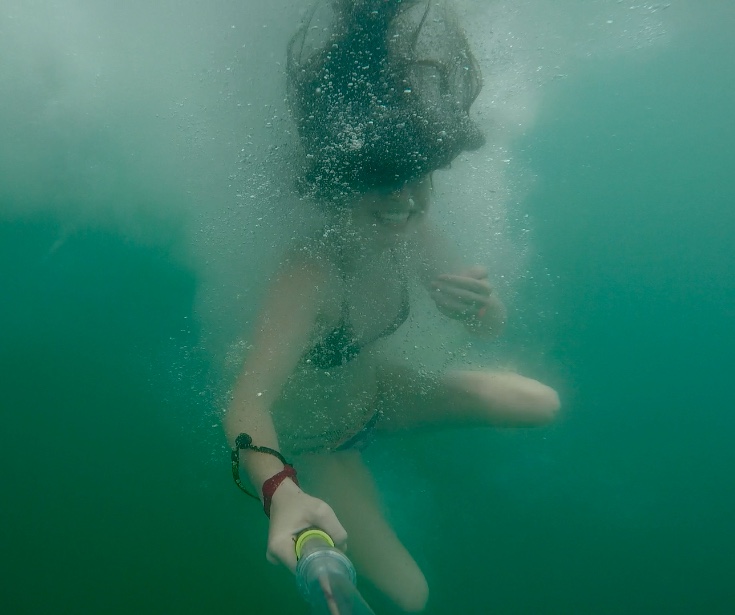 Thai massage – I got pretty sunburned from snorkeling so I got a Thai aloe vera massage and it was so nice! I tried Thai massages all over Thailand though and I do not suggest a full body massage, unless you like feeling like your back is about to break. I'm not even exaggerating on that….I honestly thought my back was going to break! I went with a foot massage almost every time and I have no regrets.
Watch the sunset on the beach – We watched it on Karon Beach and it was so picturesque.
Kayaking – Absolutely do not sign up for one of those tours with 50 people on the boat. Do one with 15-20 or less. Also, make sure to book ahead of time. I made that mistake and was unable to do John Gray's Hong By Starlight Kayaking Tour. Even though I didn't go on it, I still highly recommend it. It's #1 on trip advisor and the amount of raving reviews they have should be enough to convince you.
Nightlife in Patong Beach – Monsoon's is a good place to start where they have live music (such talented Thai singers!) and then we went to Tiger. Yes, Tiger is a little more expensive than the other bars, but there is so much going on there that it's worth it.